I-Fibre is transforming City's into a Gigabit City's
Over 3,000 businesses in your city are now able to exploit the advantages of gigabit speed internet services.
I Need broadband has partnered up to help unleash the power of a truly independent next-generation full-fibre internet network across Nottingham, 42 metro city's and 60 towns. As a local ISP partner,  we are now offering local businesses some of the fastest download and upload speeds in the world, up to and exceeding 1000Mbps with Pure Fibre service. This new breed of full-fibre connectivity will improve business productivity and provide a significant competitive advantage.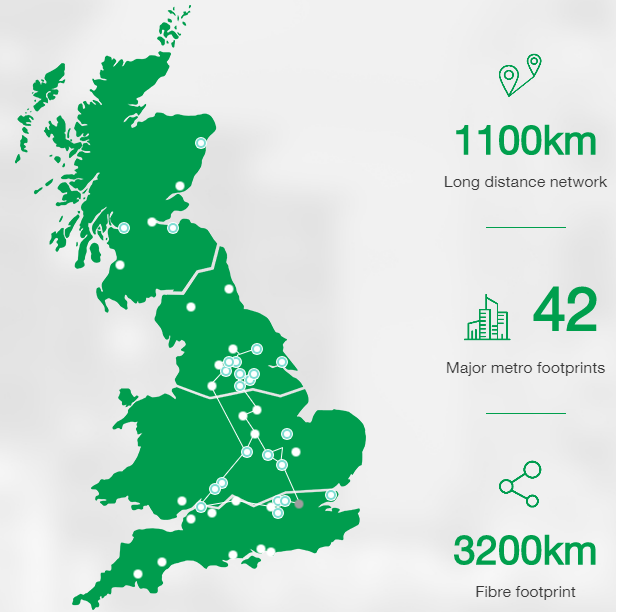 As well as providing a boost to local business, our investment will also serve to bolster digital growth in the region. According to the latest Tech Nation Report from Tech City, the body charged with accelerating the UK's digital economy, Nottingham is highly optimistic about its potential for digital growth, with recent investments including a new £2m data centre and the creation of a city centre hub for digital tech businesses.
Key features
Carrier neutral facilities
Diverse inter-city connections
Nation Wide PoP locations
Ultra-low latency
Carrier class network resilience
Proven reliability record
I-Fibre Packages
I-fibre-500Mbps 8:1 £295.00+vat
I-fibre-1000Mbps 8:1 £495.00+vat
I-fibre direct 1000Mbps 1:1 £590.00+vat
I-darkfibre: poa
Install fees: i-fibre 8:1 services from £1,700 +vat, i-fibre direct 1:1 £2,500. Price are subject to survey, All i-fibre contracts are 60 months and are symmetric speeds. Install lead time typically 60 to 90 days. Any potential connections must be within 75m of the Fibre Network.
Simple on-net pricing and a postcode checker ensure maximum price certainty. If a site is off net, we'll consider extending on demand, with cost sharing often available.
We have 42 major metro footprints across the UK, with presence in over 60 towns and cities in total.

North
Bradford
Doncaster
Halifax
Harrogate
Huddersfield
Hull
Leeds
Manchester
Newcastle
Rotherham
Sheffield
Wakefield
York

Midlands
Cambridge
Cheltenham
Coventry
Derby
Gloucester
Leicester
Milton Keynes
Newport
Northampton
Nottingham
Peterborough

South
Bath
Bournemouth
Bracknell
Bristol
Exeter
London
Maidenhead
Plymouth
Portsmouth
Reading
Slough
Southampton
Southend-on-Sea
Swindon
Weston-super-mare

Do you own or manage a multi tenanted building?
If you own or manage a MTU then you will no doubt have been asked about internet services in your building, Most tenants want super fast internet access. Living in MTU can sometimes be challenging when trying to get fast reliable internet access. With access to thousands of miles of ultra fast fibre, We can help you and tenants, by installing our ultra fast fibre service into your multi tenanted unit. Offering speed package from 20Mbps to 1000Mbps at faction of the cost, prices from just £19.99 for 30Mbps to £69.99 for 1000Mbps 12 month.  To register your MTU just contact us and we will do the rest, We will need to firstly gain some level of interest from your tenants, we will then survey the building, then agree with your facility manager or the landlord to install our service in your building.
Fibre share
If your business is an a multi office building or an industrial park and you do not want to commit to a 60 month contract, why not look at a fibre share, by working with other business in your area we can reduce the contract term to only 24 months and reduce the month costs for your broadband connection.  Another option is a to host a wireless transmitter on your office (subject to location) by letting us host a wireless broadband transmitter on your building you could receive up to £100 off your monthly fibre broadband costs, why not give us a call to talk about your needs.