You need broadband. That's why you're here.
Whether you need a fast and reliable service for your home internet use, or something more elaborate for your business needs, one thing's for certain: You need broadband.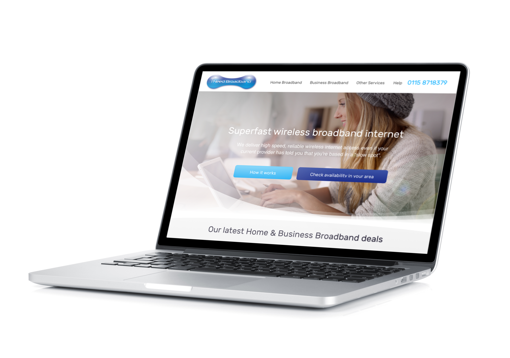 Unfortunately, thousands of home owners and businesses across the UK have been told that they have to put up with slower speeds and erratic connection, or else go without.
But it doesn't have to be like this. We believe that the location of your home or business should have no bearing on the quality or the range of services you can choose from.
At I Need Broadband, we specialise in providing homes and businesses across the UK and Europe with high speed, reliable internet access. Even if your current provider's told you that you're based in a "slow spot" or a "not spot", we can bring you up to speed.
How is this possible? Well, with a range of advanced wireless broadband solutions, anything's possible. And even if you're not in range of one of our wireless broadband transmitters, we can still hook you up to our satellite broadband service.
We offer countrywide availability, connection speeds as high as 1000Mbps, up to 99.9% uptime, and prices as low as £10.99 a month. Is it any wonder that we're one of Britain's fastest rising wireless internet service providers?
I Need Broadband are an authorised agent with the UK's fastest mobile network EE, if your looking for a great mobile deal or massive broadband data packages then call us to get the best deal.
Get wireless broadband now
Get in touch to find out how we can help you to get connected.
Call now on 0115 871 8379.
Send a message